To Our Valued Customers,
Please remember that we will not be able to serve sushi from

April 6th to April 19th,
and that the restaurant will be closed for Easter from

April 15th to 18th.
Our business hours in April
Mon, Tue, Thu, Fri: Lunch 12:00 – 15:00  Dinner 16:30-20:00

Sat: 17:00 – 20:00

Sundays, Wednesdays, Holidays : Closed
To ensure the safety of our staff and valued customers, we will be keeping the following protocols:
Keeping social distance of 2 meters between customers and staff.
Staff will be wearing face masks through the operation.
Setting up hand sanitizers.
Frequent sanitizing of tables, chairs and workspace.
Declining entry of any customers or staff showing symptoms of COVID-19.
Tables for dine-in are limited so we recommend you to make reservations.
We thank you all for your cooperation and understanding. We all fight in this together. While we change the ways of operations to adapt the situation, we will do our best to maintain best quality food and customer service as we have been thriving to. We also will be continuing delivery service as well for a while.
-Bistro Taiyo
Last updated/April 6th
Business Hours
Mon, Tue, Thu, Fri
Lunch: 12pm-3pm
Dinner: 4:30pm-8:00pm
Featured Menu
Our Facebook
Our Instagram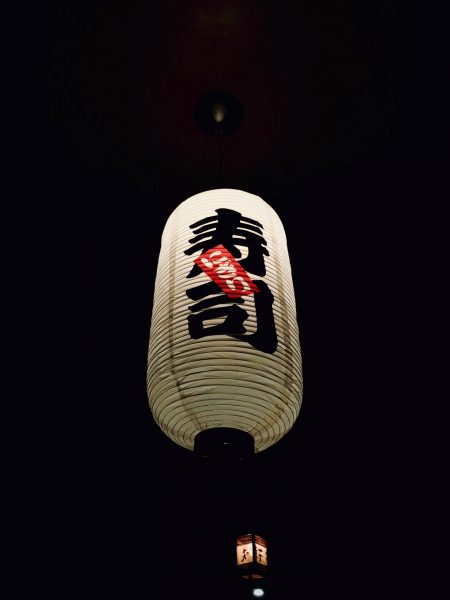 If you are looking for the best Japanese restaurant in Nanaimo, look no further than Bistro Taiyo. Located in downtown Nanaimo, we are well known for incredible food and service. Our authentic menu and lovely staff have earned us many returning customers over the last three decades. We are best known for our handcrafted specialty rolls, in-house ramen, fresh seafood as well as traditional izakaya food and imported drinks. Drop us a visit, we look forward to delivering wonderful Japanese food to you.
About Us
Bistro Taiyo was founded in 2001 in Nanaimo, BC. In Japanese, "Taiyo" means "Sun". The name was decided on because it reflects our desire to be a useful existence for people everywhere and bring light to the world like the sun, which gives its blessings to all life on earth. We would like to provide all customer with real Japanese foods and smile!!
Whenever I travel, I enjoy checking out the local food scene before I arrive. When I saw this place online, I knew that I had to visit here during my trip to Nanaimo. Located in the Old City Quarter, this restaurant is a quaint little gem. The staff were friendly and professional, and the food was fantastic! The menu is extensive, and it has items that I normally don't see on menus at other Japanese establishments.
Bistro Taiyo is by far the best sushi place in Nanaimo. Taka and his team are so friendly. Now they offer ramen!!!!!
What a fantastic restaurant. From sushi to salmon belly these guys make a varied selection of delicious and truly authentic Japanese food in a friendly and relaxed atmosphere. The service is also wonderful and we always feel very welcome back (yes, we're return customers!!). Highly recommend the Takoyaki, crispy octopus and gomae (spinach with sesame sauce). On Sundays they only serve Ramen: my favorite is crazy good - black sesame with roasted pork and garlic chips. OMG.
Been returning to this wonderful place for three years now. Always consistently good food, kind and pleasant service. I always insist on bringing out of town friends here! Keep it up guys!
Staff was amazing and friendly. Food is fabulous, and the most similar to what I had in Japan that I've been able to find in years. Great service and they really entertained my toddler.
This is my local sushi go-to and it is one of the best! Best sushi in Downtown Nanaimo with really fair prices and very kind and friendly staff. Great for takeout and an atmospheric place to dine in as well. Definitely recommend Bistro Taiyo!